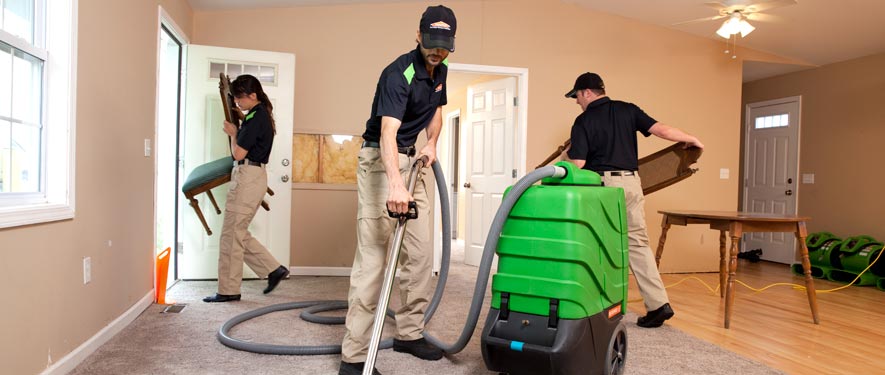 Residential Cleaning Services
No two cleaning situations are alike, so having the technicians that can address each concern with the specific products and practices needed makes a difference for your home. Our SERVPRO professionals have accreditations through the Institute of Inspection, Cleaning and Restoration Certification (IICRC) for various facets of cleaning and recovery, helping our team to approach every scenario with confidence and skill.
This training became especially vital in extensive recovery efforts after the Woolsey fire, where our teams worked quickly to remove soot, smoke residues, odor, and other threats throughout Agoura, Oak Park, and Calabasas.
Whether cleaning up after a disaster takes place or helping to improve the look and function of a soiled property, we have strong cleaning products that are bio-friendly and even stock odorless products for chemically sensitive customers that we help. No matter what damaging conditions your home or its occupants face, you can count on our professionals to make it "Like it never even happened."
Need Cleaning Services?
Call Us Today – (818) 991-6292
Residential Cleaning Services include:
The SERVPRO carpet and upholstery cleaning service will not only get out the dirt you see, but will also remove the unwanted dust you don't. A professionally cleaned carpet and furniture may make all the difference in brightening up a room and freshening up your home.
We all have tasks around the house that don't make it to the top of our priority list. Properly maintaining your home's air ducts should not be one of them. Regular duct cleaning can increase your home's heating and cooling efficiency and improve the quality of the air you and your family breathe.
Your basic cleaning service is not going to have the expertise to effectively deodorize your home. Take advantage of SERVPRO's residential cleaning services to remove unwanted odors.
Our experts are ready to assist in the clean up of sewage and other biohazard materials and provide deep cleaning services for your home. Find out more about our franchise professionals.