Ways SERVPRO Helps Agoura Homeowners Limit Mold Damage Recurrence
2/6/2023 (Permalink)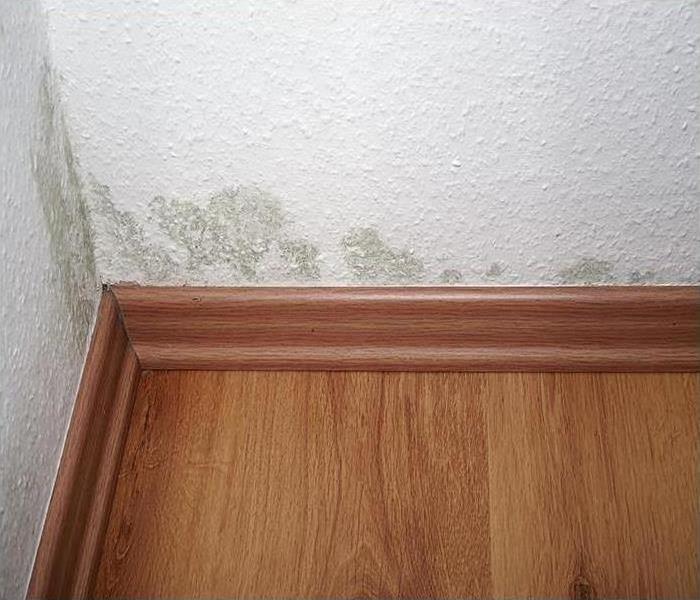 SERVPRO provides 24/7 mold damage remediation for our Agoura area property owners. "Like it never even happened."
Incorporating Preventing Steps during Mold Remediation Safeguards Agoura Homes
Molds cause significant changes in a home by affecting surface finishes, air quality, and weakening materials. Since mold seems to break out for no reason, you might feel that the problem might always be there once your property is affected. Proper remediation for your Agoura home must address sources of moisture, remove heavily contaminated materials, and not cover infested surfaces with paint.
In your Agoura home, mold damage can develop openly on surfaces or stay hidden by paint, wallpaper, or drywall. Dealing with surface mold is straightforward since mostly only cleanup is necessary. Stripping off any unsalvageable materials is also easy, unlike in concealed areas that require some demolition to reach the soiled areas. SERVPRO provides the resources needed to address contamination conveniently under all these circumstances.
Recurrence after mold remediation can manifest in different ways, including full-blown growth or mild signs such as bubbling or chipping paint, wall surface discoloration, or irregular surfaces. The signs you notice can be determined by the remediation approach used. Bubbled, chipped or cracked paint is a sign that you did not perform complete remediation before covering the affected areas with a fresh coat of paint.
Cleaning moldy walls or floor surfaces requires:
Vacuuming to remove loose debris
Agitation through wire brushing or sanding
Damp-wiping with detergents and antimicrobial agents
Drying by airing or dehumidification
The steps take care of different problems that might trigger new contamination after resolving the existing one. For example, vacuuming lifts off loose debris and spores preventing them from spreading from the contaminated area. Antimicrobial chemicals inhibit microbial growth processes while drying eliminates moisture, ensuring any spores that touch a surface remain inactive.
Advanced Actions Against Mold
Cleaning moldy debris and soiling offers only partial relief, especially if your primary concern is new infestation. Physical removal of porous materials, if heavily contaminated, is necessary since mold penetrates beyond the surface, yet cleaning methods and biocides only touch the surface. Porous materials absorb significant amounts of moisture and might act as reservoirs since drying may not remove all the trapped wetness.
Porous materials to remove
Carpet and pad
Drywall and ceiling tiles
Insulation
Moisture management is a crucial aspect of mold remediation since mold spores, though omnipresent, remain dormant until there is sufficient moisture to activate them. One thing you might not realize about moisture is that it always seeks equilibrium. Therefore, it spreads from areas of high concentration to low concentration. Wetness moves through different mediums, including evaporating into the air, wicking through materials, or flowing on surfaces. Therefore, leaving small unresolved leaks or wet materials in any section of the house can re-contaminate vast areas of the property.
Resolving moisture issues starts with scoping the entire property thoroughly. Our IICRC Certified SERVPRO teams complete the tedious task faster using specialized tools like thermal cameras or thermo-hygrometers, identifying moisture in concealed areas and humidity levels. After identifying a leak, we can perform controlled demolition to open up the space for repairs and replace wet materials, thus ensuring it is not the source of future contamination.
SERVPRO of Agoura / Calabasas / Hidden Hills considers the current and future effects of mold damage in your property, thus looking for long-lasting solutions. Call us at (818) 991-6292. We're Faster To Any Size Disaster.